DELIVERY & SHIPPING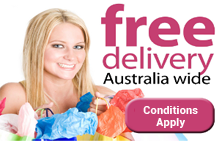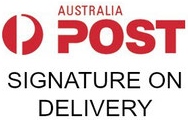 For a limited time, we are offering FREE DELIVERY/SHIPPING* with Tracking & Signature on Delivery for all your online purchases to most major cities and suburbs throughout Australia only. * Conditions Apply For WA & NT See Below!
DELIVERY DETAILS - Once orders are received, they are processed, securely packaged and shipped within two business days. After this, delivery will generally occur according to the schedule below:
NSW & ACT: 1 to 4 business days - *NT: 1 to 5 business days (Conditions Apply) - QLD: 1 to 3 business days - SA: 1 to 5 business days - TAS: 1 to 5 business days - VIC: 1 to 5 business days - *WA: 1 to 5 business days (Conditions Apply).
*WA & *NT- Customers Please note: This applies ONLY to ALL CARROM BOARD SALES, will be subjected to a Delivery Surcharge, as these items have Large Cubic Weights, and Australia E-Post have increased their Postal Charges for such Items. Please contact us prior to placing an order to check what the additional Postal Surcharge will be for your suburb.
Customers please note that there could be Postal delays in deliveries over public holiday periods.

*Additional charges apply for Express Post Delivery, email us with your Full Delivery Address for a quote.
*International Shipping/Deliveries & Conditions
For all deliveries outside Australia please Contact Us before placing your order for pricing and delivery times.
*Additional Shipping & Packing Costs may apply.
https://carromboardsaustralia.com.au/contact-us/
AS WE USE AUSTRALIA ePARCEL POST FOR ALL OUR SHIPPING A SIGNATURE IS REQUIRED FOR ALL ITEMS DELIVERED. PLEASE CHECK ALL PARCELS CAREFULLY FOR ANY TRANSIT DAMAGE BEFORE SIGNING THE (POD). SIGNING OF THE POD CONFIRMS THAT A CONSIGNMENT HAS BEEN DELIVERED IN FULL AND IN GOOD CONDITION, FAILURE TO INSPECT GOODS WILL RESULT IN INABILITY TO CLAIM AGAINST LOSS and / OR TRANSIT DAMAGE. THE COURIERS HAVE NO RIGHT TO RUSH YOU, BUT YOU MAY INSPECT THE OUTSIDE OF THE CARTONS BEFORE SIGNING. (This is All that is Required). THANK YOU FOR SHOPPING AT CARROM AUSTRALIA.
Please feel free to browse and thanks for visiting The Carrom Australia Online Store. If you have any questions at all please feel free to email us at: Sales@Carrom.com.au