Product Description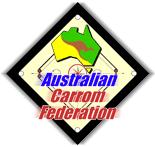 HIGHLY
RECOMMENDED PRODUCT ONLY AVAILABLE FROM CARROM BOARDS AUSTRALIA!
Recommended by the Australian Carrom Federation as the Only Standard Carrom Surface Powders available in Australia today!
From the feedback that we have received from our customers/players coupled with our own experience this would have to be the best Carrom Board Surface Powder available in Australia today!
For a Limited Period we are offering this Special Pack of THREE LARGE GENUINE Carrom Board Surface Powder plastic bottles*, each containing approx 80 gms of Powder (Total Wt: 240g). This Powder is suitable for ALL Levels of Play from Practice, Friendly, Local, State and International Competitions. This technologically advanced French Talc Carrom Board Powder combination, is used by professional Carrom players the world over that demand the very best. Our Genuine Carrom Board Surface Powder acts like a lubricant for the playing surface, used for easy, rapid sliding of the Striker and Carrom Coins, producing a fast play with multiple re-bounds. It contains a special mixture so it is not harsh and does not cause scratching or wear of the playing surface. This powder has been specifically formulated to enhance play on most playing surfaces of most good Quality Carrom Boards.
"Unlike Cheap Generic Talcum Powder sold by our competitors, OUR Special Silky Smooth Powder will NOT scratch your Board, will NOT Clog or slow your playing game."
Manufactured for optimum performance and possibly longer life of the playing surface of your board, dust a VERY small quantity of super fine powder before each game, and never use two different types of powders simultaneously.
* Customers Please Note that the new plastic powder containers/bottles supplied may differ from the ones shown in the photo.
WARNING: For External use only as a lubricant for the playing surface of Carrom Boards
Product Videos
Custom Field
Product Reviews
Good product and fast shipping

Bought 3 pack carrom board powder for my new carrom board. Shipping was quick, powder is good and smooth on the board

This is one of the best carrom powder that I have used so far. Very smooth & fine... The striker & coins just glide on the board. Highly recommended!!

One of the best quality carrom powders that I have used. Makes the playing surface very smooth. Love to play.

I hv bought my carrom board from India and The powder with the carrom board wasn't good. Then i order new powder from carrom.com.au and its great!!! Happy with the quality they provided and its worthy.