Product Description
Our Carrom Board Stands are all Compliant with the Standards of the International & Australian Carrom Federations
LIMITED TIME FREE BONUS STAND VINYL COVER & CARROM HAND BOOK INCLUDED

Our New Release TOP QUALITY Carrom Board Stand complies with both the International and Australian Carrom Federations Regulation Standards, suitable for use in all levels of Local & International Competitions.
The stand is Compact, Powder Coated Aluminum, with height level adjusters, anti-slip rubber pads for cushioning under the Carrom Board.
It will certainly make it alot easier to remove coins & strikers from the pockets, including the possible use of your standard dining table chairs.
Our stands will suit most models of Full Size Standard & Competition Carrom boards.
Approx. Dimensions:
When Folded - 9cm x 9cm x 75cm (3.5" x 3.5" x 29.5")
Unfolded – 42cm x 42cm x 66cm (16.5" x 16.5 " x 26")
Buyer Beware of Cheaper copies of this stand, that may collapse under the weight of your Carrom Board.
NEW DESIGN - FOLDAWAY - METAL - LIGHT WEIGHT - GENUINE REGULATION APPROVED STAND!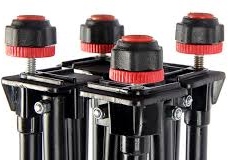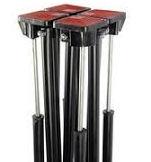 *NB: Carrom Board shown for illustration purpose only and is not included with the purchase of the stand.
Product Videos
Custom Field
Product Reviews