Product Description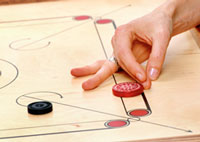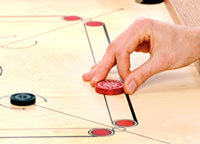 Set of *FOUR NET POCKETS, one size fits all Carrom Boards.
Use these net pockets to replace your existing net pockets from the result of wear and tear.
*Upholstery nails/pins NOT supplied for securing the net pockets to the Carrom board.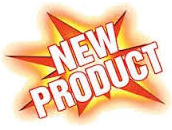 Approved by the Australian & International Carrom Federations as the Only Championship Carrom Coin Set, Championship Strikers & Two Surface Powders Package Set available in Australia today!
This New Genuine Championship coin set has been approved by both the International and Australian Carrom Federations as it complies with all manufacturing standards for use in local, State and international championships play. This is our finest, traditional wooden Coin Set that we supply with all our New Tournament and Championship Carrom Boards. They are made from the very best selected wood, with a beautiful ornamental finish. The coin set Totals 24, includes spare coins is packaged for safe keeping in a plastic storage box.

Our New Release Genuine ACF/ICF Regulation Approved Championship Carrom Strikers (Two) have been selected to enhance high performance and accuracy play with all our and most other Carrom boards. They are available in various colours and engraved designs with *colour schemes/designs to one side of the striker. Each Striker weighs around 15 grams and is packed & presented in a separate plastic storage case.
Also included is our Genuine Technologically advanced French Talc Carrom Board Powder (Qty Two x 75 gms Bottles) are used by professional Carrom players the world over that demand the very best. The Carrom Board Surface Powder acts like a lubricant for the playing surface, enhancing easy rapid sliding of the Striker and Carrom Coins, producing a fast play with multiple re-bounds on most Good Quality Carrom Boards!.
This Package Set of playing accessories will suit all types of Good Quality Carrom Boards and suitable for all levels of play/competition.
When ONLY the Very Best will do!
*New Striker Engraved designs and colour schemes including Powder Bottles may vary from the ones shown in the photo.
Product Videos
Custom Field
Product Reviews