Product Description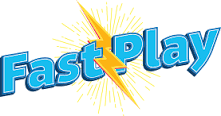 *BONUS FREE OFFERS - Vinyl Carrom Board Cover, Instructions & Rules of Carrom Book, Classic Carrom Coins Set, FOUR Classic Strikers & TWO Powders. *Limited Time PACKAGE Offer - Includes Regulation Standard Folding Metal Stand
We believe that our "All New Improved" & Exclusive Full Size CLASSIC Carrom Boards, have the Fastest Playing Surface with Multiple Rebounds, than any other Carrom Board in its class in Australia today
The Full Size Carrom Board is suitable for up to FOUR players or two teams at a time. From the novice to the experienced and when family and friends get together for an exciting, entertaining and challenging game of Carrom.
We hand select only the very best plywood and timber for all our playing surfaces & frames.
WE

DO NOT SELL ANY "

CHEAP BLACK PAINTED FRAME CARROM BOARDS

"

AS THEY HIDE WOOD ROT, WOOD FILLERS AND ALL OTHER VERMIN INFESTED WOOD DEFECTS.

WE

DO NOT USE "

STICKERS TO COVER UP THE CRACKS IN THE CORNER JOINTS

"

OF OUR CARROM BOARDS, INSTEAD WE USE SPECIAL

DOVETAIL CORNER BEAUTIFUL WOOD GRAIN PIECES FOR ALL OUR JOINTS.
We want our buyers to see the Premium Quality Finish & Beautiful Grain in the woods selected for ALL our Carrom Boards.
Our New FULL SIZE improved Standard fast playing surface, has a clear satin smooth 6mm veneered plywood playing surface that measures 73.5cm x 73.5cm (Excluding Frame). It has very good back bracing support of any other Carrom Boards in its class and comes complete with fitted Nylon net pockets.
For the Frame of the Carrom Board we hand select only premium grade timber that have the best natural ingrained patterns. The frame measures approx. 45mm x 40mm, is manufactured using only well-seasoned kiln dried timbers and polished using several coats of clear semi-gloss polyurethane that shows off the beautiful natural wood grains. Overall Carrom Board Size - 84cm x 84cm (33" x 33") Gross Weight Approx 10kgs.
Important Pockets Design Compliance, ensures that the Pockets of the Four Corners of the Carrom Board are rounded inwardly and NOT outwardly and are of regulation size compliant. The piece of plywood adjoining the corners of the frame has been cut off. The rounding off the pockets are competed by using the special semicircular cut outs in the corners of the frame. This Strict Compliance in Design has been approved by both the International and Australian Carrom Federations for all Competition Carrom Boards, however we also use this design in our Classic Carrom Boards. Most Carrom Boards sold in Australia DO NOT Comply with this design to save on manufacturing costs.
The combination of a fast playing 6mm surface, competition standard carrom coins, matching striker, hardwood timber frame and our technologically advanced surface powder produces fast rebounds for the striker, multiple angles to pocket more coins in just one stroke. This results in a fast, exciting, challenging game for all to enjoy.
*BONUS FREE OFFERS - Vinyl Carrom Board Cover, Instructions & Laws of Carrom Book, Classic Carrom Coins Set, FOUR Classic Strikers & TWO Powders
*Limited Time PACKAGE Offer - Includes Regulation Standard Folding Metal Stand
As a Special Limited Time Package Offer with this New Release Classic Carrom Board, we are including our New Release & design metal foldaway Carrom Board Stand. The Stand complies with International & Australian Carrom Federations Standard for use in all levels of competition and non competition play. This stand is finished in black powder coating, has height level adjusters and when Unfolded measures – 42cm x 42cm x H66cm.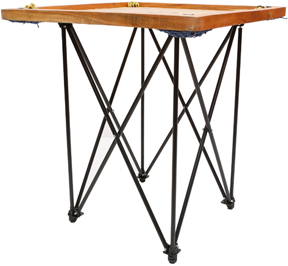 When purchasing a Genuine Compliant Carrom Board look for the Australian Carrom Federation Logo on the Frame
Our Carrom Boards are not sold in any other stores throughout Australia and New Zealand!
Product Videos
Custom Field
Product Reviews
Thanks very happy with my Carrom board. My order arrived quite quickly. My family and I are having lots of fun playing. The stand definitely makes a difference and powder is great! I definitely recommend this product.