Product Description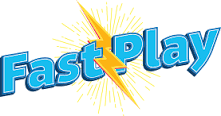 * FREE ACCESSORIES EXTRAS - Vinyl Carrom Board Cover, Instructions & Rules of Carrom Book, Classic Coin Set, THREE 80gms Competition Standard Surface Powders & TWO Classic Strikers. (*All Offers Not Transferable or Redeemable for Cash or any Price Discounts)
IMPORTANT: To avoid WARPING we only use Premium Graded, Hand Selected, Kiln Dried Rosewood Timber for the Frames, including additional timber back bracing support framework for the playing surface. For the Playing Surface, once again we hand select only the very best ISO Approved 6mm veneered plywood for ALL our Classic Carrom Boards. We also reinforce ALL the Four Corner Pockets.
CHEAPER CARROM BOARDS USE ONLY 4MM PLYWOOD SURFACES, NO REINFORCED POCKETS, LACK GOOD BRACING SUPPORT OF THE PLAYING SURFACE AND THE FRAMES ARE NOT SEASONED OR KILN DRIED, LACK THICKNESS AND WIDTH. RESULTING IN THE CARROM BOARD WARPING IN A MATTER OF TIME. "BUILT TO A PRICE & NOT A STANDARD!"
We believe that our "All New Improved" & Exclusive Full Size CLASSIC Standard Carrom Boards, have the Fastest Playing Surface with Multiple Rebounds, than any other Carrom Board in its class in Australia today
The Carrom Board is suitable for up to FOUR players or two teams at a time. From the novice to the experienced and when family and friends get together for an exciting, entertaining and challenging game of Carrom.
Our NEW 2022 RELEASE FULL SIZE & Improved Fast Playing Surface, with its New Centre Design has a clear satin smooth 6mm veneered ISO Approved Plywood Playing Surface that measures 73.5cm x 73.5cm (29"x29") (Excluding Frame). The Playing Surface has very good back bracing support of any other Carrom Boards in its class and comes complete with fitted Nylon net pockets. We also reinforce ALL the Four Corner pockets. For the Frame of the Carrom Board we hand select only Premium Grade, Season & Kiln Dried Rosewood Timber that have the best natural ingrained patterns. The frame measures approx. 45mm x 40mm (2" X 1.5"), polished using several coats of clear semi-gloss polyurethane that shows off the beautiful natural wood grains. Overall Carrom Board Size 84cm x 84cm (33"x 33") - Gross Weight 10kgs.
Important Pockets Design Compliance, ensures that the Pockets of the Four Corners of the Carrom Board are rounded inwardly and NOT outwardly and are of regulation size compliant. The piece of plywood adjoining the corners of the frame has been cut off. The rounding off the pockets are competed by using the Special Semicircular Rosewood Cut Out Inserts in the Four Corners of the frame. This Strict Compliance in Design has been approved by both the International and Australian Carrom Federations for all Competition Carrom Boards, however we also use this design in both our Classic & Championship Carrom Boards. Most Carrom Boards sold in Australia DO NOT Comply with this design to save on manufacturing costs.
The combination of a fast playing 6mm veneered surface, competition standard carrom coins, matching striker, hardwood timber frame and our technologically advanced surface powder produces fast rebounds for the striker, multiple angles to pocket more coins in just one stroke. This results in a fast, exciting, challenging game for all to enjoy.
*FREE ACCESSORIES EXTRAS - Vinyl Carrom Board Cover, Instructions & Rules of Carrom Book, Classic Coin Set, THREE 80gms Competition Standard Surface Powders & TWO Classic Strikers.
When purchasing a Genuine Compliant Carrom Board look for the Australian Carrom Federation Logo on the Frame
Our Carrom Boards are not sold in any other stores throughout Australia and New Zealand
---------------------------------------------------------------------------------
HIGHLY RECOMMENDED PRODUCT
For a Limited Period we we have for Sale this "Special Pack of THREE Carrom Board Surface Powder" plastic bottles, each containing 80g of Powder (Total Net Wt: 240g). (CARROM ACCESSORIES)
Our technologically advanced French Talc powder combination, is used by professional Carrom players all over the world who demand the very best. It acts like a lubricant on the playing surface and is used for easy rapid sliding of the Striker and Carrom Coins, producing a fast playing surface and multiple re-bounds. It contains a special mixture so it is not harsh, does not cause scratching and reduces wear of the playing surface.
Product Videos
Custom Field
Product Reviews
good value and plays very well

smooth

Great quality and very sturdy

Received with thanks before expected delivery date. Great quality and very sturdy. Now to get playing... Thanks for being so efficient and clear, it has been a pleasure dealing with you.

Hi Tony Thanks so much our Carrom board, arrived yesterday, very happy person in our house, it just looks so good, looking forward to having a game on it with friends. Thanks again for the prompt service . Kind regards Denise & Ron

Excellent board made with quality product and nice finish.

Board arrived in good time, well packaged and item as described on purchase. Looking forward to learning the game and mastering the finer art of it. Very happy with purchase and service from Carrom Australia.

The Carrom board was a Christmas gift for our daughter and family. They are all delighted with it and have already started to play the game. Can't wait to try it ourselves.

The board has an extremely smooth finish. Great quality of coins and striker as well! It's the best board I've played on :)

HAPPY WITH THE PRODUCT AND CONDITION

MANY THANKS FOR THE PROCESSING OF THE CARROM BOARD I PURCHASED. I AM HAPPY WITH THE PRODUCT AND CONDITION OF PRODUCT DELIVERED.

Used to play this game when I was younger. Hadn't played it in years so when I finally received it within a week from ordering, it was such a nostalgic moment for me. So much fun, easy to learn if you're a beginner, easy to remember if you're picking it back up again after many years. Great for building bonds. Definitely worth the money!